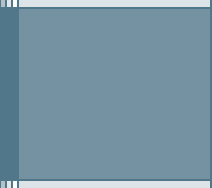 INDIVIDUAL DISABILITY INCOME INSURANCE QUOTE (Customized and personalized) - PROTECT YOUR INCOME !

APPLICANT  ( Available prior to age 65 )        ALL INFORMATION IS CONFIDENTIAL                

First Name:                                                                                  Do you receive a salary?    

Last Name:                                                                                  What is your Base Annual Pay?   

Telephone Number (Including area code):                                        Amount of incentive pay (Bonus), if any?      

Email Address:                                                                             What is current Gross Income (W2)?               

Resident State:              Are you self-employed?                             Do you contribute to CA State Disability Plan?

Age:               Height:                   Weight:                                                                                                                                                                                                                                                                                                                                                                                           

Are you a Government Employee?                                                 Have you been hospitalized in the past 10 years?

                                                                                                  Reason

What is your occupation?                                                                                          

                                                                                                                                  Any nervous disorders?               Any medications?

How long have you been in this position (Years)?                             Please list any medications and the reason you are taking

                                                                                                   the meds in the notes area below!

Do you work in your home?               If so, what % of time?              Desired Length of Disability Income Coverage (1-5 yrs)?

How long have you owned the business (Years)?    

INSURANCE & ANNUITIES

INCOME PLANNING

EMPLOYEE BENEFIT PLANS

BUSINESS PLANNING

Please make any NOTES below:

I'M ALSO READY TO TAKE ACTION ON:

Monthly Disability Income Premium Budget?

What was your annual income in the last 3 years?

Location of Business (State)?

Insurance

Annuities

  Retirement Income

Tax Avoidance Strategies

Your INDEPENDENT Resource

949.954.4445