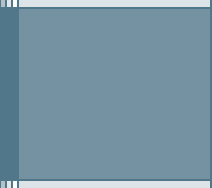 GROUP LONG-TERM CARE INSURANCE QUOTE (Customized and personalized)

CONTACT    

First Name:                            Last Name:                                       Phone Number (Including Area Code):                             

Email Address:                                                                            Title:               

Company Name:                                                                           Type of Business:                        Years in Business:       

Is there a DBA? If so, please list:                                                                        

Legal Structure of Business:                                                                     

Number of full-time employees (EE): W-2               1099              Number of employees on COBRA:             

Do you CURRENTLY have group LTCi coverage:                   CURRENT carrier name:                                

EMPLOYEE INFORMATION

LAST NAME           FIRST NAME   M / F  DATE OF BIRTH  SPOUSE    STATE  ANN. SALARY         JOB TITLE

INSURANCE & ANNUITIES

RETIREMENT

EMPLOYEE BENEFIT PLANS

WEALTH PRESERVATION

BUSINESS PLANNING

REVERSE MORTGAGES

Mendonca Insurance Services

949.954.4445

Please use the area below for any notes and don't forget to click on the SUBMIT BUTTON

Insurance

Annuities

  Retirement Income

Tax Avoidance Strategies

Your INDEPENDENT Resource

949.954.4445

Would you like a quote on:

Are you CURRENTLY working with a broker:

If YES, would you consider replacing us as your Broker of Record

PLEASE COMPLETE THE INFORMATION BELOW FOR THOSE EMPLOYEES WHO ARE LIKELY TO PURCHASE LONG-TERM CARE INSURANCE.

Be sure to click the SUBMIT button at the bottom of the page when completed !