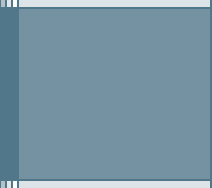 Retirement Savings Made Easy

INSURANCE & ANNUITIES

INCOME PLANNING

EMPLOYEE BENEFIT PLANS

BUSINESS PLANNING

Insurance

Annuities

  Retirement Income

Tax Avoidance Strategies

Your INDEPENDENT Resource

949.954.4445

If your Employer provides you a retirement savings plan, sends you a list of investments for your portfolio and wishes you luck

If you have an old 401k, 403b, etc... that needs to be moved

If you have an IRA that needs to be invested in solutions that match your needs

NOW WHAT DO YOU DO ?

We are here to help !

FEE: $150

Simply...

1. Click on the following link (Money Questionnaire), complete the information and answer the 6 questions. Click the SUBMIT button on the bottom of the form.

2. Fax (714.870.7557) your most current retirement savings account statement to

the attention of Michael / Jerry and we will review your investor personal information and provide portfolio recommendations. Be sure to include all investment choices.

3. We will provide you a Peronal Investment Profile that includes an Investors Profile Summary, Recommended Asset Allocation, Copy of Your Questionnaire and What Is The Next Step.

The Asset Allocation System and the proposed portfolio allocation reflect a broad generalization based on the answers to the questionnaire.  The rate of return for most investments, including variable life and variable annuities, cannot be predicted.  Past performance is never a guarantee of future results.  Thus, there can be no guarantee or assurances that the proposed portfolio will produce positive results or that, when redeemed, may be worth more or less that their original cost.