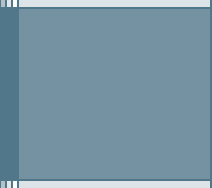 INDIVIDUAL / FAMILY HEALTH INSURANCE QUOTE (Customized & personalized) ALL INFORMATION IS CONFIDENTIAL

APPLICANT
APPLICANT SPOUSE



First Name:                                                                         First Name:                                                

Last Name:                                                                         Gender:                     Smoker:   

Telephone Number (10-Digits):                                               Age:             Plastic Surgery:              Body Part:      

Email Address:                                                                                                                         

INSURANCE & ANNUITIES

INCOME PLANNING

EMPLOYEE BENEFIT PLANS

BUSINESS PLANNING

Is current coverage through an Employer Plan?

Do you currently have a Physician you don't want to lose? .

NOTES: Please list  below any health issues, medications (Including dosages & frequency) or any pertinent notes below!

Date of Birth:(Ex. 01/01/2000)

Being treated for any health issues?

Being treated for any health issues?

Insurance

Annuities

  Retirement Income

Tax Avoidance Strategies

Your INDEPENDENT Resource

949.954.4445

THE FOLLOWING WILL NEED TO BE ANSWERED FOR COVERAGE STARTING 1/1/2014 .

What is your expected *Personal Adjusted Gross Income (AGI) this year? Example: $46,000

What is your expected **Household Adjusted Gross Income (AGI) this year? Example: $94,000

*Adjusted Gross Income (AGI) =

THE SUM OF: Wages, salary tips + Taxable Interest + Ordinary Dividends + Net Capital Gains/ losses +  Total IRA Deductions (Only th taxable amount) + Pensions, annuiities (Only the taxable amount) + Other (Include as "other" any income you may have received from your business; alimony; unemployment compensation; rental real estate; royalties, partnerships, S corporations and trusts; farm income; and any taxable Social Security benefits. Also include taxable refunds, credits, or offsets in state and local income tax. DOES NOT INCLUDE:gifts and inheritances, tax-free Social Security benefits and tax-free interest from state or local bonds.

MINUS:

THE SUM OF: IRA contributions + Student loan interest + Moving expenses + One-half of self-employment tax + Self-employed health insurance contribution + Contributions to SEP, SIMPLE and qualififed plans for yourself + Other (any alimony paid, deductions for Archer Medical Savings Accounts, and penalties paid on early withdrawal of savings)

**The sum of Personal Adjusted Gross Income for all dependent family members living under the same household.

NOTE: The above is an approximation and actual Adjusted Gross Income is deteremined by the Internal Revenue Service (IRS) and is subject to change !